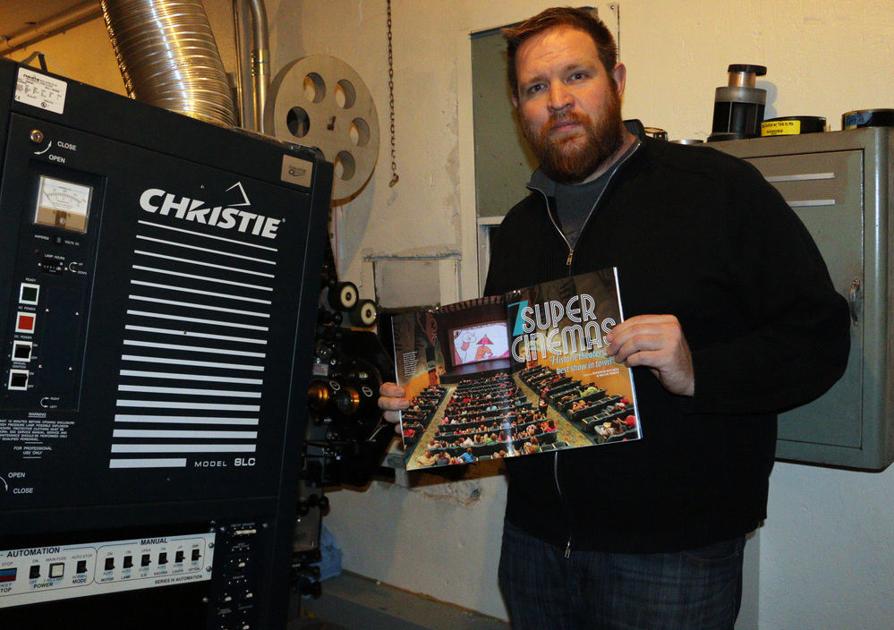 SCOTTSBLUFF – Sometimes, a small action can make a big difference.
When Kevin Hines visited Scottsbluff two years ago, he spoke the day he decided to take his life. He decided that if one person had asked him if he was okay, he wouldn't do it. No one did. Hines survived his attempt and has dedicated his life to speaking about mental illness and his attempt at suicide.
"Suicide: The Ripple Effect" highlights the journey of Hines, who at age 19, attempted to take his life by jumping from the Golden Gate Bridge. The film, which chronicles his personal journey and the ripple effect it has on those who have been impacted by his suicide attempt and his work since will play at the Midwest Theater on Aug. 8.
"We have a need for getting over the stigma of mental illness in general," said Ryan Larson, community care and disaster coordinator at Region 1 Behavioral Health Authority. "The film does both of that."
Ever since his visit, Larson has followed Hines' work. Larson found Hines' story impactful and when he heard Hines was working on a documentary, he began the process of finding a way to get the film here. The film aims to help save lives.
"It's giving hope to those who might be feeling suicidal or might be feeling less than human," Larson said.
Larson credits Billy Estes, director at the Midwest for making the arrangements to get the film to show for free. Other theaters have shown the movie for $10-14 and, although Region 1 was willing to pay the cost for anyone interested in seeing the film, Larson is grateful to Estes for the help in getting the film for no cost to the public.
By showing the film for free, a barrier to getting the message out has been eliminated and could help another person.
"Kevin said he wants as many people as he can to see this film," Larson said.
When Larson thought of the importance of such a film, he knew suicide doesn't discriminate by age, gender, or social standing. It affects everyone in some form or another. The fewer strings attached, the more likely someone may come and watch the film.
The stigma around suicide and mental illness, in general, is beginning to shift. There is more acceptance now than may not have been there before, he said. With more recognition comes more opportunities to reach other people. Larson was told the other day about a person who said Region 1's billboard on suicide prevention saved their life.
"If we can save one life, we've succeeded," he said. "To get that feedback is tremendous."
After the film, Dr. Don Belau, who has worked in the mental health field for more than 30 years will be discussing the film. Belau helped coauthor the LOSS (local outreach to suicide survivors) program, which has spread worldwide. He has done extensive research in suicidality and, because of his work, Nebraska is the epicenter for the LOSS movement.
Larson has heard positive buzz in the community about the film and getting the message out that there is hope.
"With the billboards, we have reached at least one person," he said. "Hopefully, we can reach at least one more with the film."
"Suicide: The Ripple Effect" will show on Aug. 8 at 7 p.m., at the Midwest Theater in Scottsbluff.
Film looks at the ripple effects of mental illness and suicide